The following presenters are confirmed at the conference:
Keynote speakers

Nancy Knowlton
Plenary speakers

Inger Greve Alsos
Inger Greve Alsos is leader of the Ancient DNA lab and the Research Group in Taxonomy and Biodiversity at Tromsø Museum, UiT – Arctic University of Norway (UiT). Alsos has especially focused on past and potential future distribution of arctic and subarctic plants. She has combined genetic data (AFLP fingerprinting, cpDNA sequences, and ancient DNA), species distribution modelling, and fossil data to explore dispersal routes, colonization frequencies, and long-term genetic effects of climate change. She is currently working on ancient DNA of lake sediments from N Europe and the Alps, as well as a full-genome reference library for the Norwegian and Polar flora.

Michelle van der Bank
Michelle van der Bank received her PhD in Botany from the Rand Afrikaans University (now University of Johannesburg, South Africa) in 1996. She is a Professor in Botany at the University of Johannesburg and Director of the African Centre for DNA Barcoding (ACDB). ACDB's mission is to fill the knowledge gap and strengthen research frameworks for international, regional and inter-institutional co-operation in Africa in the field of DNA technology for biodiversity science. Her research group uses molecular phylogenetics, comparative analyses and intensive fieldwork to address questions relevant to biodiversity conservation in Africa.

Holly Bik
Holly Bik works at the interface between biology and computer science, using ecological and evolutionary hypotheses to drive the development and refinement of –Omic approaches focused on marine microbial eukaryotes. Her research interests are focused on free-living nematodes in deep-sea sediments, with an emphasis on phylogeographic patterns and environmental drivers of biodiversity for benthic meiofauna. Her lab is also leading the development of open source bioinformatics workflows and novel, exploratory data visualization tools for metabarcoding datasets such as the Phinch framework (http://phinch.org). She is an Assistant Professor in the Department of Nematology at the University of California, Riverside with a Research Associate appointment at the Smithsonian National Museum of Natural History in Washington, DC.
Kat Bruce
More about Kat soon…

Mike Bunce
Professor Mike Bunce is currently the head of the Trace and Environmental DNA (TrEnD) Laboratory at Curtin University. Mike is a Kiwi and completed his undergraduate degree at Lincoln University (New Zealnd) and his PhD in medical research at the Australian National University. He completed post-doctoral positions at Oxford (UK) and McMaster (Canada) Universities before moving to Western Australia in 2006 to start his own laboratory. The TrEnD lab specialises in using DNA metabarcoding to characterise environmental and ancient DNA across a wide variety of biological applications including: biodiversity assessment, palaeontology, archaeology, food-webs, biosecurity, marine biology and human health. Mike's track record can be found in Scholar Google.

Kristy Deiner
Dr. Kristy Deiner currently holds a joint appointment as a Research Associate at the University of Zurich and The Natural History Museum in London. Central to her research is understanding the causes of biodiversity loss for ecosystem functioning, with a specific focus on freshwater ecosystems. She has broad experience in the field of Molecular Ecology (e.g., population genetics, phylogeography and systematics). Recently, she been developing methods for using environmental DNA (eDNA) to track aquatic biodiversity.  Her seminal work on transport of environmental DNA in rivers has accumulated in the hypothesis that rivers are conveyer belts of biodiversity information in the form of eDNA.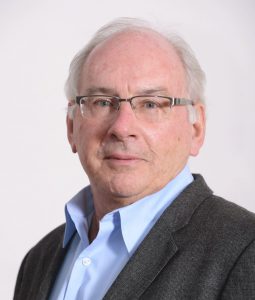 Paul Hebert
Paul Hebert is a Canada Research Chair and Director of the Centre for Biodiversity Genomics at the University of Guelph. For the past two decades, his research has focused on the development of DNA-based identification systems, work that is clarifying the number and distributional patterns of species while revealing their interactions. He led the Canadian Barcode of Life Network from 2005 to 2010 and has served as Scientific Director of the International Barcode of Life consortium since this time. He has trained more than 100 graduate students and postdoctoral fellows, and has published 460 papers that have received >60,000 citations.

Dan Janzen
Dan Janzen is an evolutionary ecologist, naturalist, and biodiversity conservationist, and Dimaura Professor of Conservation Biology at the University of Pennsylvania, USA. For 59 years he has spent much of his time doing field research in Costa Rica, and since 1985 he and his wife Winnie Hallwachs have been among the founders and Technical Advisors to Area de Conservación Guanacaste (ACG). ACG, 2% of Costa Rica and the size of New York City and all its suburbs, is the oldest, largest and most successful tropical ecosystem restoration project in the world, located just south of the Costa Rica-Nicaragua border and containing 600,000+ Eucaryote species, a conserved wildland all managed and strategized by resident Costa Ricans.  In 2004, Dan and Winnie were inspired to massively apply DNA barcoding to thousands of species of ACG inventoried Lepidoptera, caterpillar parasitoids, and caterpillar food plants, thereby complicating, multiplying and clarifying our "now realized superficial" appreciation of tropical biodiversity.  This ongoing inspiration was only possible with the full-scale enthusiastic use of ACG biodiversity as "laboratory rat" by Paul Hebert and hundreds of team members in developing the ongoing Biodiversity Institute of Ontario's Centre for Biodiversity Genomics and its BOLD information management and analysis site for this massive biodiversity exploration.  Now, this ACG-based effort is probing the concept of DNA barcoding the entire country of Costa Rica to generate the world's first bioliterate tropical country.

Laura Parfrey
Laura Wegener Parfrey is fascinated by microbial diversity and enjoys exploring many facets of our microbial world. She got her scientific start investigating the eukaryotic tree of life during her PhD at the University of Massachusetts-Amherst and carries this phylogenetic perspective into all aspects of research.  Now at the University of British Columbia in Vancouver, Canada, the Parfrey lab uses high-throughput sequencing to investigate the diversity and distribution of microbial eukaryotes (protists) and bacteria across environments, particularly those that are host-associated. We are broadly interested in understanding the factors the structure microbial communities, and in the interplay between microbial eukaryotes and bacteria. Recognizing that barcode sequencing is only as informative as the databases used to annotate the data, we co-founded the EukRef database curation initiative to improve reference databases for eukaryotic microbes. This community driven effort brings together taxonomists with the folks using high-throughput sequencing data to study the diversity and distribution of eukaryotes.

Xin Zhou
Xin Zhou received his PhD in Entomology at Rutgers University, USA. He worked as a postdoc researcher at the Biodiversity Institute of Ontario, University of Guelph, Canada. Before joining China Agricultural University as a full professor in Entomology, Zhou worked at the BGI for 6 years, as the Executive Director of the China National GeneBank. Zhou is also a Research Associate of the Zoological Research Museum Alexander Koenig, Bonn, Germany and a member of the Advisory Board of the Birmingham Institute of Forest Research, University of Birmingham, UK. Zhou and collaborators initiated the Trichoptera Barcode of Life project, which now has barcode coverage for nearly 1/3 of known caddisfly species (15,000 globally), covering all extant families and 2/3 genera. This collaborative project contains barcode references for many common caddisfly species of the world, facilitating species identification where morphology proves difficult (immature, female). As part of the integrative evidence, DNA barcodes have revealed many cases of cryptic diversity in Trichoptera and accelerated larval identifications and descriptions. Zhou's group has also been developing new methodologies based on high-throughput sequencing and bioinformatics, with a goal to characterize biodiversity in a rapid, accurate, and cost-effective way. In particular, they have made breakthroughs in applying mitochondrial metagenomics using a PCR-free approach, which effectively reduces taxonomic biases introduced by target gene amplifications and creates potentials to evaluate relative abundance from bulk insect samples.