The following presenters are confirmed at the conference:
Keynote speakers

Dan Janzen
Dan Janzen is an evolutionary ecologist, naturalist, and biodiversity conservationist, and Dimaura Professor of Conservation Biology at the University of Pennsylvania, USA. For 59 years he has spent much of his time doing field research in Costa Rica, and since 1985 he and his wife Winnie Hallwachs have been among the founders and Technical Advisors to Area de Conservación Guanacaste (ACG). ACG, 2% of Costa Rica and the size of New York City and all its suburbs, is the oldest, largest and most successful tropical ecosystem restoration project in the world, located just south of the Costa Rica-Nicaragua border and containing 600,000+ Eucaryote species, a conserved wildland all managed and strategized by resident Costa Ricans.  In 2004, Dan and Winnie were inspired to massively apply DNA barcoding to thousands of species of ACG inventoried Lepidoptera, caterpillar parasitoids, and caterpillar food plants, thereby complicating, multiplying and clarifying our "now realized superficial" appreciation of tropical biodiversity.  This ongoing inspiration was only possible with the full-scale enthusiastic use of ACG biodiversity as "laboratory rat" by Paul Hebert and hundreds of team members in developing the ongoing Biodiversity Institute of Ontario's Centre for Biodiversity Genomics and its BOLD information management and analysis site for this massive biodiversity exploration.  Now, this ACG-based effort is probing the concept of DNA barcoding the entire country of Costa Rica to generate the world's first bioliterate tropical country.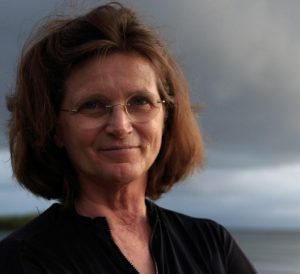 Nancy Knowlton
Dr. Nancy Knowlton holds the Sant Chair in Marine Science at the Smithsonian's National Museum of Natural History in Washington DC, where she conducts research on coral reefs and ocean diversity. Earlier she held positions at Yale University, the Smithsonian Tropical Research Institute in Panama, and the Scripps Institution of Oceanography, where she founded the Center for Marine Biodiversity and Conservation. She is a winner of the Peter Benchley Prize and the Heinz Award, and was elected to the American Academy of Arts and Sciences and the U.S. National Academy of Sciences in 2013. She co-led the Census of Marine Life coral reef program, is the author of Citizens of the Sea, and served as Editor-in-Chief of the Smithsonian's Ocean Portal website. She contributes to the global ocean conversation via @seacitizens and co-hosted the Smithsonian's 2017 Earth Optimism Summit, a global celebration of what's working in conservation.

Junko Shimura
Dr Junko Shimura has served the United Nations Secretariat of the Convention on Biological Diversity overseeing the programmes on taxonomy and invasive alien species.  Prior to joining the UN secretariat, she was a senior scientist at the National Institute for Environmental Studies and Riken Institute in Japan, worked on microbial collections and bioinformatics. Currently, she coordinates inter-agency collaborations among the international regulatory bodies to set a normative on live organisms' trade and transport to manage invasive alien species which are the major threats to biodiversity. She also facilitates international collaboration in biodiversity sciences for capacity development in developing countries, envisioning the post-2020 biodiversity framework to be evidence based and in participatory manner from all relevant communities.

Colomban de Vargas
Colomban is a franco-swiss oceanographer, fascinated by the co-evolution between eukaryotic Life and the Earth system. After a Master in Tahiti (1995), a PhD in Geneva (2000), a post-doctoral fellowship at Harvard University (2002), and an Assistant Professorship at Rutgers University (2005), Colomban joined the french CNRS in 2006, where he created the EPEP – Evolution des Protistes et des Ecosystèmes Pélagiques– team within the 'Groupe Plancton'. Obsessed by the dramatic diversity of forms and the cellular 'complexification' of protists, Colomban has coordinated international efforts to unveil the diversity (e.g. BioMarKs, http://www.biomarks.eu/), taxonomy (UniEuk, http://unieuk.org/), and ecosystem functions (Tara Oceans/Oceanomics; http://www.oceanomics.eu/; Plankton Planet; http://planktonplanet.org/), of marine protists across global organismic and spatio-temporal scales, including paleo-oceans. Currently pushing the development of automated, high-content microscopy and single-cell –omics technologies for aquatic ecology, Colomban believes that protists and plankton are unique models to understand self-organisation of complex adaptive systems across various scales of organization and time.
Plenary speakers

Inger Greve Alsos
Inger Greve Alsos is leader of the Ancient DNA lab and the Research Group in Taxonomy and Biodiversity at Tromsø Museum, UiT – Arctic University of Norway (UiT). Alsos has especially focused on past and potential future distribution of arctic and subarctic plants. She has combined genetic data (AFLP fingerprinting, cpDNA sequences, and ancient DNA), species distribution modelling, and fossil data to explore dispersal routes, colonization frequencies, and long-term genetic effects of climate change. She is currently working on ancient DNA of lake sediments from N Europe and the Alps, as well as a full-genome reference library for the Norwegian and Polar flora.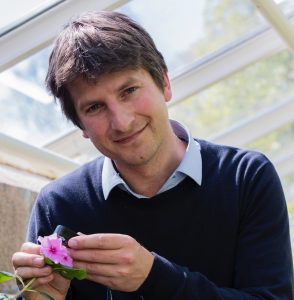 Hugo de Boer
Hugo de Boer is an Associate Professor in botany at the University of Oslo, where he leads a research group in Plant Evolution and DNA metabarcoding, as well as the Scandinavian Research School in Biosystematics – ForBio, and the EU project Plant.ID on molecular identification of plants. From a background in genetics and ethnobotany, he has developed a research program in molecular identification and authentication of plants of economic importance, including allergenic pollen, tropical timber, biodiversity assessments, invasive alien species, medicinal plants, plant forensics, and importantly herbal medicine products. In the last few years, he has applied DNA metabarcoding to herbal products based on Echinacea, Hypericum, and Veronica to elucidate species composition, and develop and refine methodologies for molecular authentication.

Kat Bruce
Dr. Kat Bruce is co-founder and CEO of NatureMetrics, a UK-based company specialising in environmental DNA and metabarcoding. Kat trained as a tropical ecologist, making many research trips to the Amazon rainforest in Ecuador and Peru. She obtained a Bachelors degree in Wlidlife Ecology from Anglia Ruskin University, a Masters in Entomology from Imperial College, and a PhD in molecular biodiversity assessment from the University of East Anglia where she was supervised by Prof. Doug Yu, one of the pioneers of insect metabarcoding. After completing her PhD in 2013, Kat began working on setting up a company to bridge the gap between the powerful molecular tools being developed in the research world and the environmental managers who could benefit from their use. NatureMetrics started trading in March 2016 and is now working with clients from all around the world, providing biodiversity data to inform decision-making. Kat's particular interest lies in how to bring together the worlds of research, industry and policy to drive forward advances in our capacity to monitor the natural world. She is currently leading a working group on field and laboratory methods within the EU COST Action project DNAqua-net. This group aims to establish best practice for the use of DNA monitoring tools for aquatic biomonitoring in Europe and is currently working on the development of a European Standard for eDNA sampling.

Mike Bunce
Professor Mike Bunce is currently the head of the Trace and Environmental DNA (TrEnD) Laboratory at Curtin University. Mike is a Kiwi and completed his undergraduate degree at Lincoln University (New Zealand) and his PhD in medical research at the Australian National University. He completed post-doctoral positions at Oxford (UK) and McMaster (Canada) Universities before moving to Western Australia in 2006 to start his own laboratory. The TrEnD lab specialises in using DNA metabarcoding to characterise environmental and ancient DNA across a wide variety of biological applications including: biodiversity assessment, palaeontology, archaeology, food-webs, biosecurity, marine biology and human health. Mike's track record can be found in Scholar Google.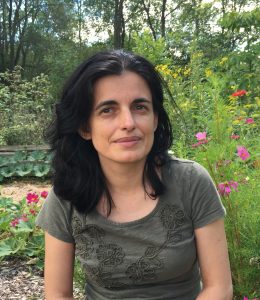 Melania Cristescu
Melania Cristescu is a Canada Research Chair in Ecological Genomics and an Associate Professor in the Biology Department at McGill University. Her research addresses fundamental questions about the evolution and maintenance of biological diversity in aquatic systems. Her research group explores the scale of recombination and mutation rate variation across genomes, populations and species. She advances molecular methods for aquatic biomonitoring and develops genomics methods for studying invasive species and aquatic ecosystem health. Melania servers as the Editor-in-Chief of the Canadian Science Publishing journal Genome.

Kristy Deiner
Dr. Kristy Deiner currently holds a joint appointment as a Research Associate at the University of Zurich and The Natural History Museum in London. Central to her research is understanding the causes of biodiversity loss for ecosystem functioning, with a specific focus on freshwater ecosystems. She has broad experience in the field of Molecular Ecology (e.g., population genetics, phylogeography and systematics). Recently, she been developing methods for using environmental DNA (eDNA) to track aquatic biodiversity.  Her seminal work on transport of environmental DNA in rivers has accumulated in the hypothesis that rivers are conveyer belts of biodiversity information in the form of eDNA.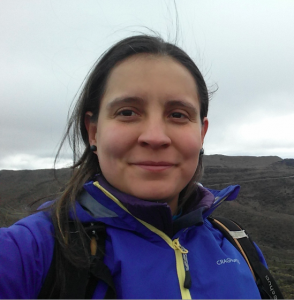 Mailyn Adriana González
Mailyn González is a molecular ecologist interested in using genetic information to address conservation issues. She is currently a researcher at the Alexander von Humboldt Institute in Colombia where she has been leading the enrichment of the DNA barcode library of threatened and endemic species. Through projects that involve biological expeditions, workshops and soil metabarcoding she has been contributing to informed biodiversity management in Colombia.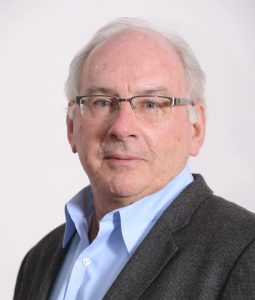 Paul Hebert
Paul Hebert is a Canada Research Chair and Director of the Centre for Biodiversity Genomics at the University of Guelph. For the past two decades, his research has focused on the development of DNA-based identification systems, work that is clarifying the number and distributional patterns of species while revealing their interactions. He led the Canadian Barcode of Life Network from 2005 to 2010 and has served as Scientific Director of the International Barcode of Life consortium since this time. He has trained more than 100 graduate students and postdoctoral fellows, and has published 460 papers that have received >60,000 citations.

Florian Leese
Florian Leese is a Full Professor in Aquatic Ecosystem Research at University of Duisburg-Essen (Germany). He and his group develop and apply genetic tools to assess biodiversity changes under multiple anthropogenic stressors. Florian is also Chair of EU COST-Action DNAqua-Net that involves over 400 members from 50 nations. DNAqua-Net aims connect all relevant stakeholders to bring DNA-based biomonitoring to the application stage especially in the context of large international directives such as the EU Water Framework Directive or the Marine Strategy Framework Directive.

Jan Strugnell
Jan Strugnell is an Associate Professor in the Department of Marine Biology and Aquaculture at James Cook University, Australia.  She investigates the evolution and function of marine organisms using genomic and proteomic techniques. Her research encompasses both applied and blue skies questions.  Jan applies genetic tools to help solve bottlenecks in fisheries and aquaculture industries. Her laboratory group is investigating population differentiation, recruitment and adaptation in a range of commercially important lobster species and are investigating the genetic basis for resilience and susceptibility to temperature stress in abalone.  Jan also works on marine species that are shifting range in response to climate change and employs eDNA techniques to detect rare and invasive aquatic and marine organisms. Jan also has a long-standing interest in population and species level molecular evolution in Antarctic and deep-sea taxa in the context of past climatic and geological change.

Xin Zhou
Xin Zhou received his PhD in Entomology at Rutgers University, USA. He worked as a postdoc researcher at the Biodiversity Institute of Ontario, University of Guelph, Canada. Before joining China Agricultural University as a full professor in Entomology, Zhou worked at the BGI for 6 years, as the Executive Director of the China National GeneBank. Zhou is also a Research Associate of the Zoological Research Museum Alexander Koenig, Bonn, Germany and a member of the Advisory Board of the Birmingham Institute of Forest Research, University of Birmingham, UK. Zhou and collaborators initiated the Trichoptera Barcode of Life project, which now has barcode coverage for nearly 1/3 of known caddisfly species (15,000 globally), covering all extant families and 2/3 genera. This collaborative project contains barcode references for many common caddisfly species of the world, facilitating species identification where morphology proves difficult (immature, female). As part of the integrative evidence, DNA barcodes have revealed many cases of cryptic diversity in Trichoptera and accelerated larval identifications and descriptions. Zhou's group has also been developing new methodologies based on high-throughput sequencing and bioinformatics, with a goal to characterize biodiversity in a rapid, accurate, and cost-effective way. In particular, they have made breakthroughs in applying mitochondrial metagenomics using a PCR-free approach, which effectively reduces taxonomic biases introduced by target gene amplifications and creates potentials to evaluate relative abundance from bulk insect samples.