The scientific program will run over four full days starting with plenaries at 9:00 in the mornings. Parallel sessions will start after lunch and run until 17:00 or 17:30. For a list of invited plenary speakers see here: Plenary speakers iBOL 2019.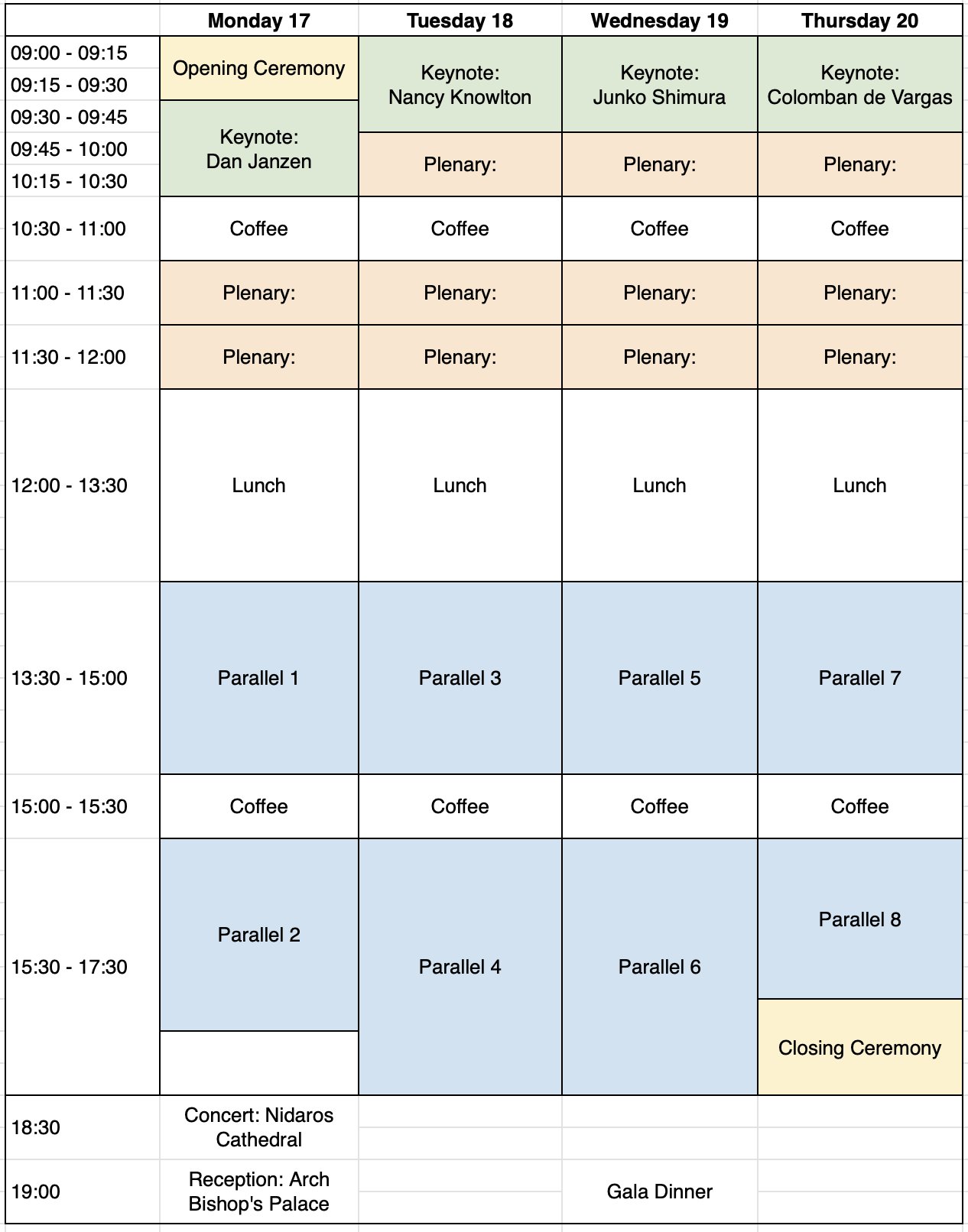 Session themes for the conference are:
Barcode Projects, Networks and Initiatives
Building the Reference Library of Life, Methodological Advances
Mechanisms and Obligations under the Nagoya Protocol
aDNA and Past Communities
iDNA, Diet, Foodwebs and Pollination
Freshwater Biodiversity (includes eDNA and metabarcoding)
Marine Biodiversity (includes eDNA and metabarcoding)
Terrestrial Biodiversity (includes eDNA and metabarcoding)
Community Dissection by Molecular Tools: Advances in Community Analyses
eDNA and Metabarcoding, Technical Advances
Authentication of Food, Feed & Medicinal Plants
Wildlife Forensics and Nature Conservation (includes identification of pest-, invasive- or threatened species)
Biosystematics (includes taxonomy, phylogeny and classification)
Bridging Ecology and Evolution
Community Phylogenetics and Biogeography (includes analysis of community divergence & diversity, and phylogeography)
Please revisit this page for more information and a detailed program at a later stage.